Gale Force Wildcamp
Day 1 - A Late Start
I arrived at Bwlch Cerrig Duon at sunset, somewhat later than planned, but I was just in time to grab a shot of the fading pink and grey clouds above the Fan Brycheiniog escarpment.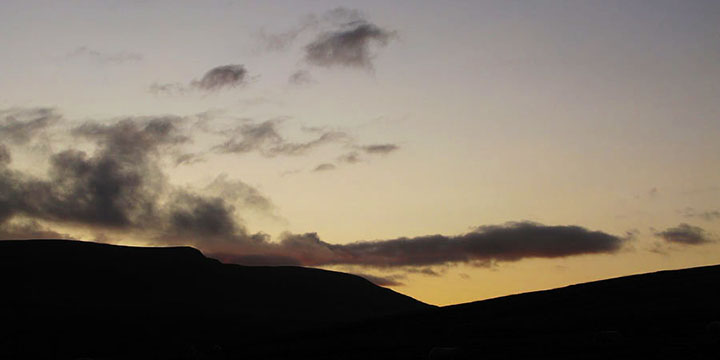 Arriving at Sunset
There was a chilly breeze and it was a bit wet and boggy underfoot, but it was pleasant enough, and all the tourists had gone by then, so I had the mountain to myself.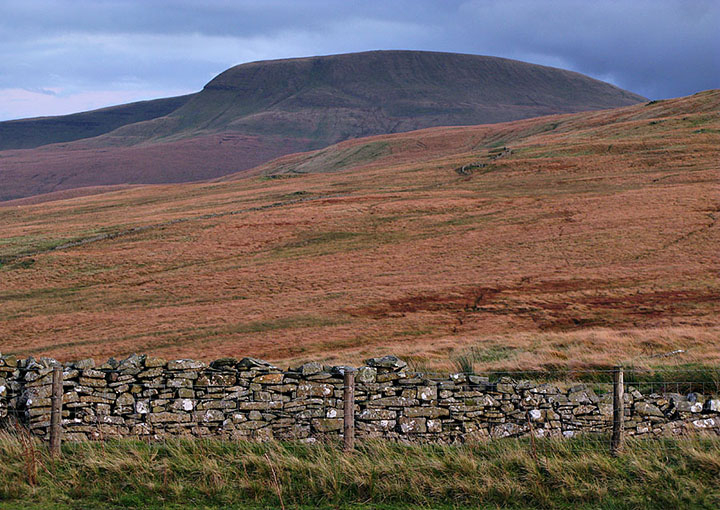 Fan Gyhirych in the Late Evening Light
Looking east, Fan Gyhirych stood proud. The foreground slopes of Cefn Cul were nicely lit in the late afternoon light. It didn't last long though, it soon started to get dark.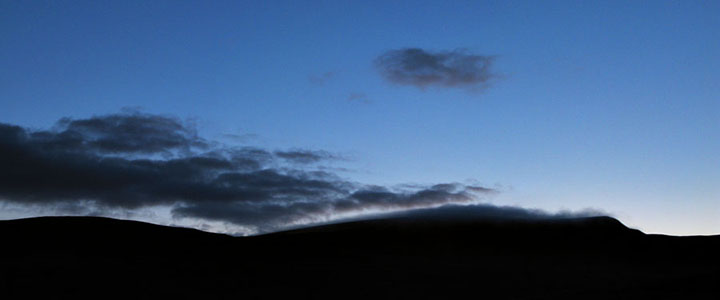 Fan Hir and Fan Brycheiniog
As the sunset faded and twilight drew in, the clouds above Fan Hir and Fan Brycheiniog turned dark, and the first hint of hill fog was seen over the summit. It was a pleasant evening but it was getting harder to see. Fortunately there was a half moon which was just enough to see by without having to use a torch.
Next Page: Moonlight over the Lake
Previous Page: Gale Force Wildcamp