Day 1 - Mumbles to Langland Bay
Gower Peninsula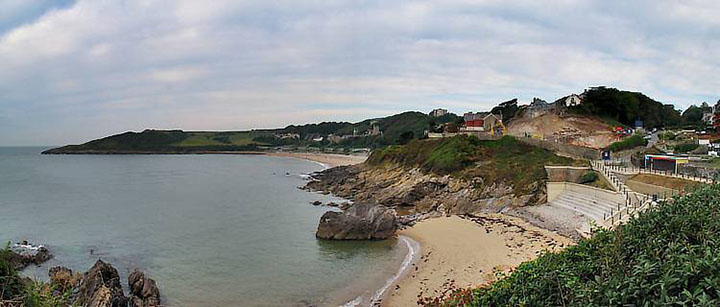 Langland Bay and Rotherslade. Two 24mm wide angle shots stitched together.
The cold that I'd had since the previous week was still lingering on so I thought I'd start with something easy on the morning of the first day, before the rain moved in. I didn't feel like doing anything strenuous.
I parked at the Mumbles and went for a gentle stroll along the tarmac path to Langland Bay. It was overcast at first and a bit chilly in the breeze but okay otherwise. I picked a few blackberries along the way. The sun kept trying to shine through the clouds but they never really cleared. It made for a few nice sky photos though. I didn't have much energy due to my cold but it wasn't a problem. There were a lot of people walking their dogs on the path and on the beach.
Distance: 4.1km - Ascent: 130m - Effort Rating: 5.4 - Duration: 1 hour 8 minutes