Day 14 - Clyne Gardens
Swansea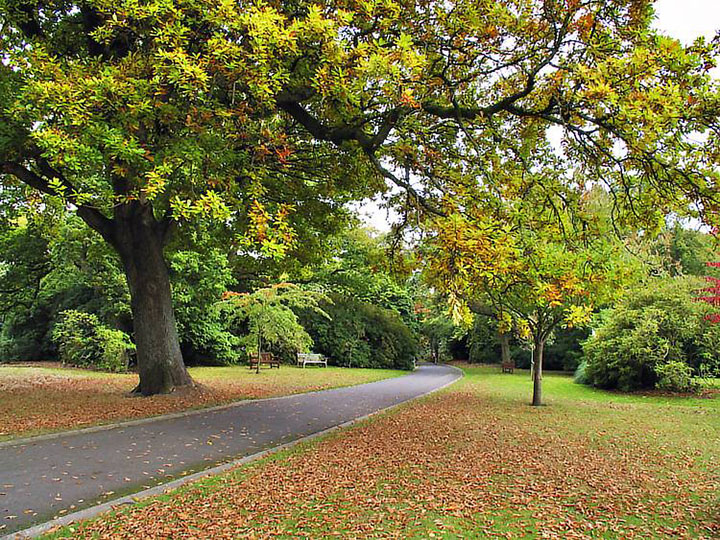 Clyne Gardens
Another overcast day. With all the talk of a photo competition and autumn colours, I decided to go to Clyne Gardens in Swansea, home of many exotic plants and trees. Not the sort of place I usually go to, but I didn't want to travel far and there seemed a good chance of having some interesting colours to photograph.
It was pleasant enough, and there were a few nicely coloured plants and trees to point the camera at, but it was difficult to take any photograph without having a path or something in the picture to give away the fact that it was not natural (not that Japanese Red Cedars and suchlike are natural here anyway).
A few reasonable "park" type shots, but nothing really wild or natural. Not my kind of photographs. A blue sky appeared through some interesting clouds though, but no sunshine reached the ground.
Distance: 1.6km - Ascent: 60m - Effort Rating: 2.2 - Duration: 1 hour 12 minutes