Day 2 - Glais Riverside with Bill Grey
Swansea Valley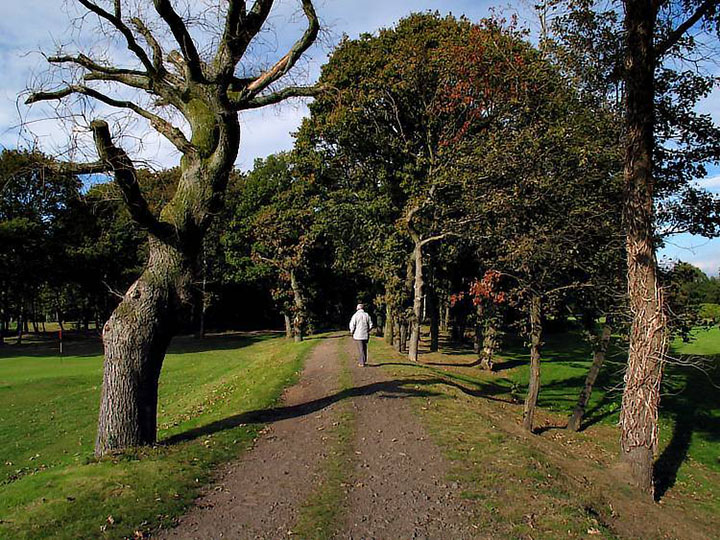 Walking through the golf course
Still feeling a bit under the weather with a cold I drove over to see Bill Grey. It was pouring down in the morning so we spent the time fixing computer problems until it brightened up later. Went out for a meal with Bill then a short stroll along his local riverside and golf course. Saw a number of sewin, a salmon leaping out of the river, various golfers and heard lots of noisy traffic on the nearby bypass. The sunshine was pleasant and I took a number of photos of the river and golf course. At least I went out, I didn't really fancy going out at all, I felt tired and lethargic.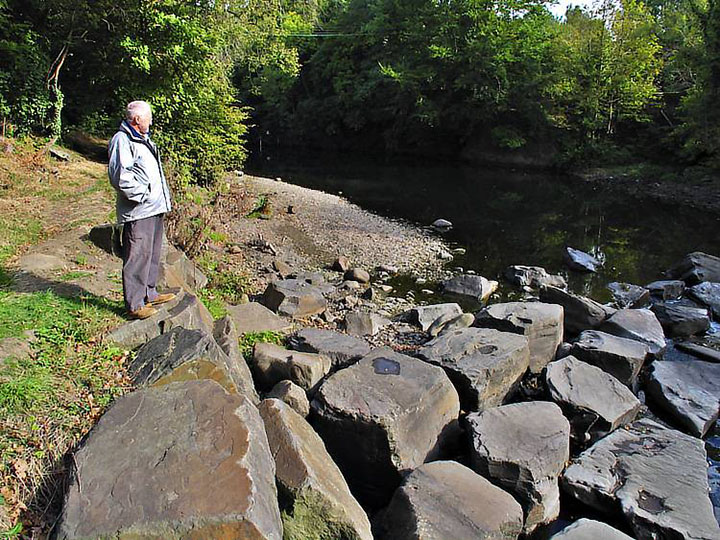 Bill Grey at the weir near to Glais bridge, watching the salmon and other widlife.
Bill Grey added; "This was a nice gentle stroll in every sense of the word. Nature laid it on a bit for us with salmon showing in the river and one of about 6 lbs in weight leaping from the depths. Dippers and wagtails in abundance. Frequently herons, cormorants and ducks appear on the river. Now that winter isn't too far away, goosanders will be arriving to harvest the few small trout/fry left!"
Distance: 2.3km - Ascent: 0m - Effort Rating: 2.3 - Duration: 1 hour 6 minutes