Day 12 - Swansea Docks
Swansea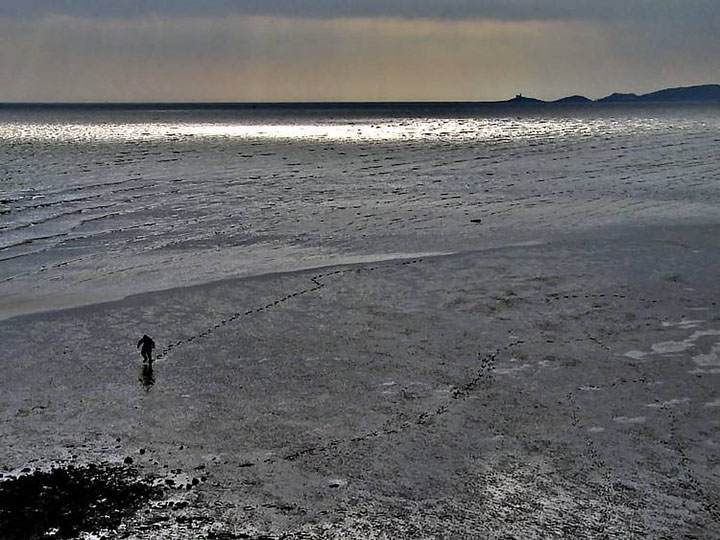 Child walking in soft sand beyond the end of the West Pier during an extremely low tide
Mumbles Head in background
Yet another dull overcast day. I wasn't inspired to do much so I went for a short stroll along the West Pier at Swansea Docks. The tide was extremely low, lower than mean low tide marked on the map, with muddy sandbanks stretching out beyond the end of the pier.
The Swansea to Cork ferry was docked there and sand was sweeping along the pier, blown by the strengthening wind. A few gaps in the cloud allowed a few rays of sunlight to come through, thus creating a few photo opportunities, such as the almost monochrome shot above.
When are we going to get some decent October sunshine?
Distance: 2.1km - Ascent: 0m - Effort Rating: 2.1 - Duration: 42 minutes