Day 15 - Cribarth
Brecon Beacons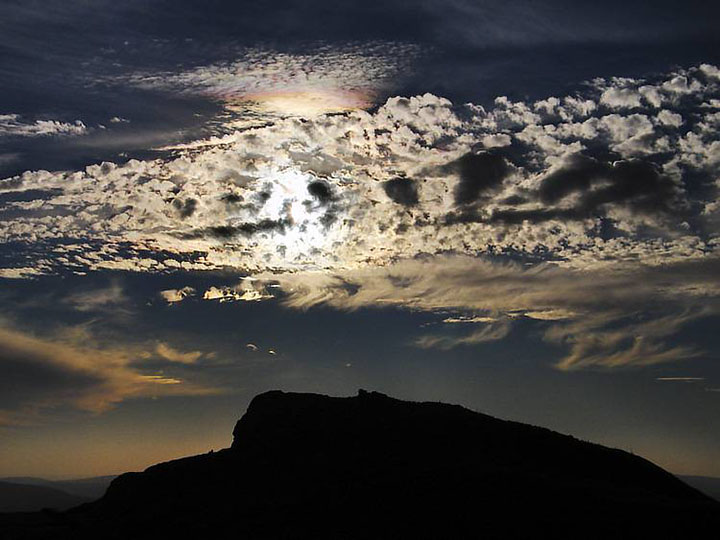 Amazing clouds over a Cribarth crag
The first decent weather for a while, so I headed up to the Beacons for a quick walk up Cribarth in excellent light. This is on the south-eastern corner of Mynydd Du.
A fairly small summit by Beacons standards, only 426m, but a very craggy and interesting limestone ridge, which has been quarried in the past. There is some confusion about which is the highest summit. There are three main crags and the one with the trig point is marked as 423m, the one marked 426m appears to be the lowest and the one in the photo above is not marked with a height, yet may be the highest of the three.
In spite of the sun it was very windy on the ridge, although the wind chill wasn't too bad. I didn't get there until late afternoon so it was a pity I couldn't have stayed longer, but I was there when the light was at it's most interesting and more sun is forecast for the next few days, so that's good news. Looks like the end of the overcast spell. Highest ascent so far.
Distance: 4.3km - Ascent: 280m - Effort Rating: 7.1 - Duration: 1 hour 44 minutes